About Institute
The
India's Top

Export Import Training Institute.

In the era of 21 Century, everyone is finding the level where they want to work in smart way and Industries are a need of strategic candidates who can manage and can be driven by thinking among the senior management for which Export and Import Professional Training programs could be one of the essential and for this, they need to get train in right way. Where right candidate can get practical knowledge which are useful in the industries. But question is that, where is this kind of institutes???

Welcome to LIME Export Import Institute Pvt. Ltd. of Professional Training. LIME is a Leading Institute for Professional Training based at Gujarat, India. Lime is Only Institute which is provide Professional training like Export Import and International Business Management. These professional courses are available in Diploma, Certifications and Vocational. LIME has achieved top level in the area of International Business Training. LIME has trained 4000++ Business professional in the region of Gujarat and India.

This Program is specially designed for Entrepreneurs, Corporates, Industrialist, Manufacturer, Traders, Employees, Students and people who are interested to Start Export-Import Business.
Schedule
We have Flexible and Corporate Timing so Candidates can get Training on their Schedule
Export-Import
Regular Batch
(Certificate Course)
90+ Hours Monday To Friday
Duration : 3 Months

08:00 AM to 09:00 AM

06:00 PM to 07:00 PM

07:00 PM to 08:00 PM
Export-Import
Week-End Batch
(Certificate Course)
90+ Hours Every Saturday
Duration : 4 Months

09:00 AM to 01:00 PM
Export-Import
Executive Batch
(Certificate Course)
90+ Hours Monday To Friday
Duration : 1 Months

Daily 4 Hours
IELTS / Spoken English
(Certificate Course)
90+ Hours Monday To Friday
Duration : 3 Months

08:00 AM TO 09:00 AM

10:00 AM TO 11:00 AM

03:0O PM TO 04:00 PM

05:00 PM TO 06:00 PM
1
Our Course Content [ 90 hrs+ ]
We are Offering Courses Includes Basic and Advance Course with Exporter Development Program
2
Expert Faculties
We have Team of Expert Faculties with Vast Experience from Conglomerate Industries so Students can Train by Professional Expert
3
We Guide for Business Setup
After Training We Guide for their Business Whenever They Need. After Training Their is No Any Charge for Guidance and Cunsulting
4
Training with Practical Exposure
We Provide Training with Practical Approach in Depth Manners and in Class Training, Each and Every Topic have Practical Aspects
Merchant Exporter & Importer
Manufacturer Exporter
International Marketing
Freight Forwarding
8th
MAY
Special Batch will be start for 1 month
15th
MAY
Regular Batch Will be Start (8am to 9am)
22th
MAY
Regular Batch Will Be Start(7pm to 8pm)
10th
JUNE
Weekend Batch Will Be Start(9am to 1pm)
ALPESH PATEL
(Management & International Market Expert)
KETAN CHANGANI
(Lead Trainer)
Vimal Patel
(Start-Up Expert & International Exhibitions Advisor)
Dhaval Karena
(Digital Marketing Expert)
RASIK MADHANI
(Chartered Accountant)
YUVRAJ ZALA
(Seo Expert, Web Developer, Google Expert Advisor)
VISHAL GOHEL
(Logistic & Custom)
Jay Dave
(Digital Marketing Expert)
Tarun Khant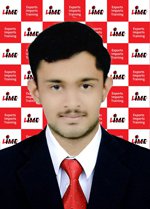 Harsh Mavani
Raj Bhoraniya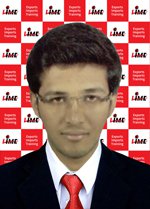 Vivek Vadaviya
Dholariya Kevin
Sanket Ravrani
Bhoraniya Samir
Vijay Jakhaniya
Adroja Nevil
Viradiya Ajay
Rashmin Viradiya
Vaibhav Saradva
Pooja Dhami
Radhika Kulkani
The Lime Institute
Testimonials